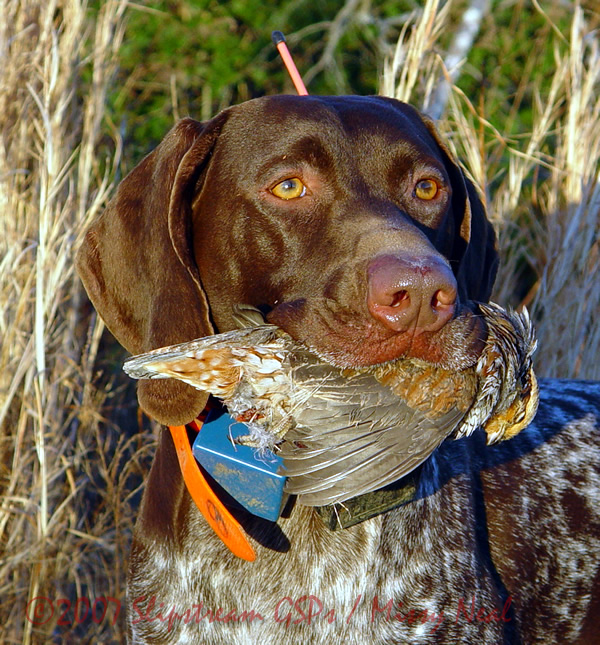 D.O.B. 12-1-03
( Ch Flecktone Alter Ego SH X Ch Lieblinghaus April Storm )
Breeder: John Redmon, Riverbend GSPs
Our first GSP, Kip jumped right into our hearts at 8 weeks old. He has the most wonderful temperament, awesome prey drive, eagerness to engage in new activities, and is simply a superb 'all-around' dog. We could not have asked for a finer introduction to the breed.