D.O.B. 7-6-2007 • PEDIGREE
( Ch Ersehnen Designer Genes CD JH VC X Ch Marquis Berihill DesignT'Fly RE JH VC )
Chattanooga, TN | Owners: Amber Crabtree and Jamey Sample
Health Information
Cone Degeneration Clear via parentage
DNA Profiled
Arista was the first Bing Bang Baby to get a title! She finished her Rally Novice title in 3 straight attempts, with 4th place in the Novice B class on the 2nd and 3rd leg! Arista has trained on birds, graces the show ring occasionally and has a future in obedience, tracking and possibly agility.
ARISTA'S COMPETITION RECORD | ARISTA'S YOUTUBE CHANNEL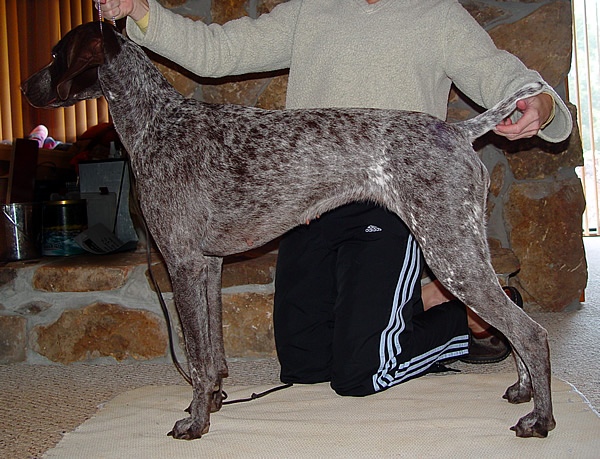 16 months old! Arista lives in Tennessee now!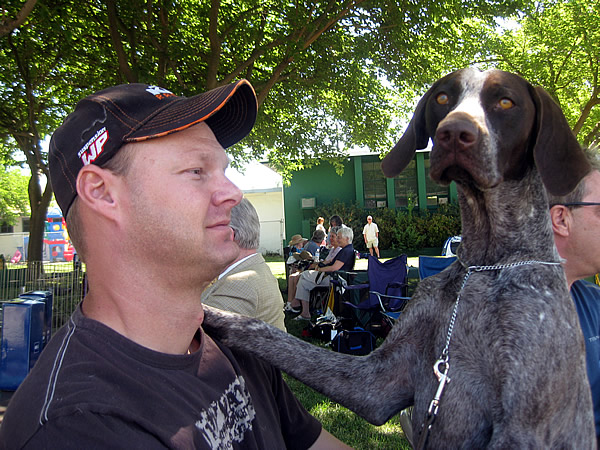 10 months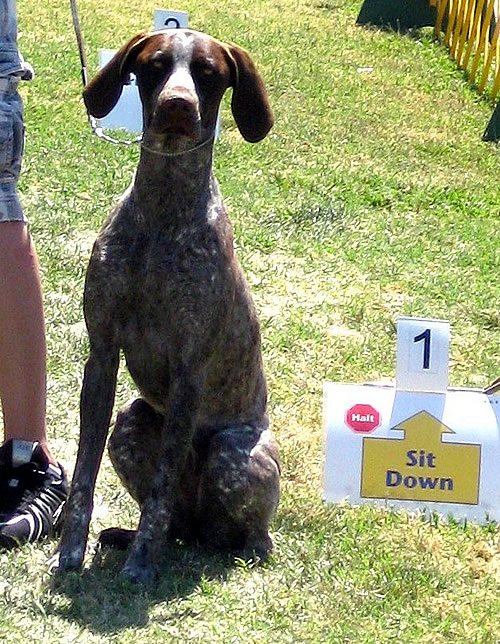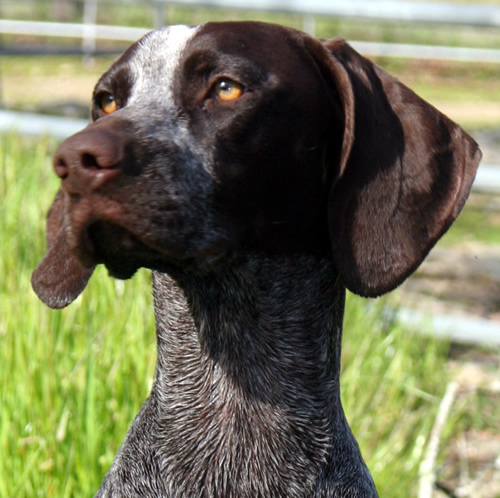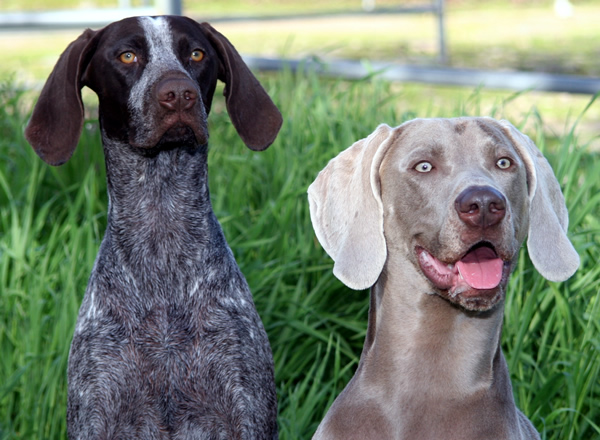 Arista's Competition Record | Back

---

6/15/2008
4th Place! Rally Novice B - Gridley, CA
NEW RN!
6/14/2008
4th Place! Rally Novice B - Gridley, CA
1 leg
5/17/2008
QUALIFY Rally Novice B
1 leg
---
Boys: | Bruno | Cosmo | Rizer | Shiloh | Girls: | Anja | Arista | Fly | Pearl | Tsuki |